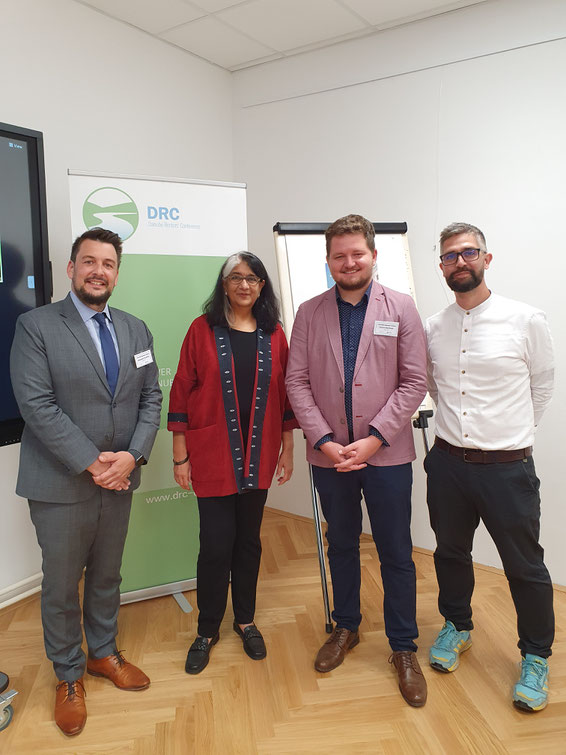 Last week we had the pleasure of hosting Shalini Randeria, President and Rector of the Central European University (CEU) as the keynote speaker at our 17th DRC Summer School, which took place in the premises of the Institute for the Danube Region and Central Europe (IDM) in Vienna.
Shalini Randeria held an inspiring speech on the topic of "Embattled Universities: Academic Freedom and Democratic Backsliding" and reminded us about the currently existing threats and challenges that our democratic systems and academic institutions in Europe and beyond are facing. Most importantly, however, Shalini Randeria stressed that the restriction of academic freedom as a tool to hallow out democracies is a process functioning from within, and that it is therefore the responsibility and, at the same time, the possibility for every single individual of our societies to support the recovery of the European democracies and of our academic system.
We as the DRC wish to express our appreciation for Shalini Randeria's inspiring input and contribution to our Summer School and hope to welcome her again for upcoming events in the near future.
Up until then, we want to highlight her numerous publications, ranging from the issues of funding, intellectual property rights, as also gender issues and migration problematics.
To access her work, as also to find more detailed information on Shalini Randeria's persona, you can click the following link.
---