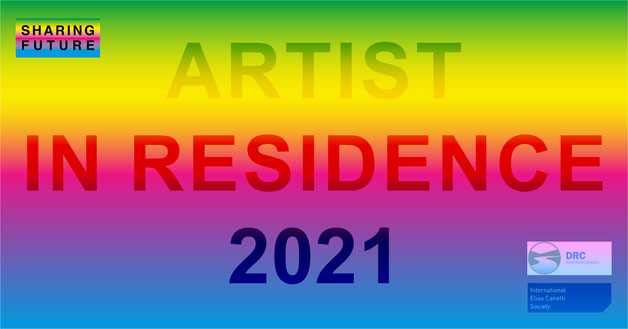 We are happy that - for the third time - we can support young artists from the Danube Region with our "Sharing Future" Artist in Residence Scholarship! With the Sharing Future Scholarship, financially supported by the Danube Rectors' Conference (DRC), an artist has been granted the opportunity to spend one month in Ruse, Bulgaria!
This year's scholarship goes to Thomas Perle, the German-Romanian author and playwright, who will realize his multilingual project "donauwellen" in September and October. During his stay, he will work on a piece around the Danube, a river rich in history, and collect voices from people living near the Danube.
The scholarship is aimed at artists from all over Europe and promotes international dialogue, artistic exchange, and offers an insight into the artistic diversity of the European continent. Painters, photographers, writers, performance artists, translators, filmmakers, musicians, and other artists are welcomed to take part in the project. The guiding principle of the scholarship – Sharing Future – relates to participation in and cooperation for a common Europe and a common future.
The Sharing Future scholarship is foreseen for one month per year. During this time, the scholarship holder can work artistically undisturbed and use the historic Canetti House as a place of work with various possibilities for artistic expression. Thanks to this experience, the scholarship holder has the opportunity to get to know the local cultural scene in Ruse and Bulgaria and to use and artistically implement the resulting synergies. Following the residency period, the scholarship holder will present the fruits of their creativity as part of a cultural event in the Canetti House, in which the local public can participate.
More information on the "Sharing Future Scholarship" can be found here and here. 
If you want to know more about Thomas Perle's work, please visit his webpage here.