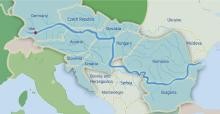 The JRC Annual Event 2015 in Ulm will take stock of the continuing scientific support activities for the Danube region and will focus on the JRC expertise that supports the European Commission priorities of boosting jobs and growth, building a European Energy Union and supporting the digital single market through smart specialisation in the Danube region.
The purpose of the event in Ulm is to show how the excellence and relevance of the research and support activities executed by JRC in cooperation with its partners from the Danube macro-region can impact scientific, economic, social and environmental development. The event will focus on how research and innovation can create jobs, underline the relationship between businesses and universities, and open the door for cross-border cooperation opportunities.
The event includes four parallel technical workshops on 27 October allowing for interactive discussions between scientists and policy makers on the following subjects:
Energy workshop

Water workshop

Smart Specialisation in the ICT sector

Danube Innovation Partnership: instruments fostering scientific exchange
The presentation of the "Danubius Awards" will take place on 27 October starting at 19:30. This award is complemented by the "Danubius Young Scientist Award" which will be granted to 14 young scientists - one from each country that is part of the EU Strategy for the Danube Region.
A high-level panel session on 28 October will discuss what is needed to further reinforce collaboration in the Danube macro-region.
The conference will represent the opportunity to take a closer look at the complex mechanisms that should be put together on a political, project and funding level in order to profit largely from the potential of a macro-regional strategy.
Download the programme here
Register for the event here.