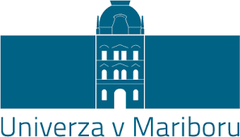 University of Maribor cordially invites you to the Staff Training Week taking place from June 1st to June 5th, 2015, in the European Capital of Culture 2012, European Capital of Youth 2013, home of the Old Wine Maribor on the sunny side of the Alps in Slovenia.
We offer 4 tracks of contents for profiles of Erasmus coordinators, international relations officers, project managers, librarians and computer support officers and of course a pleasant social programme. You can find the programme on the website Registration is open from March 25th, 2015, till May 15th, 2015. You will find all needed in formation there, and in addition, we are at your disposal under the contact mladen.kraljic@um.si.
We invite colleagues from universities of the Erasmus+ programme, members of the Danube Rectors' Conference, Alps-Adriatic Rectors' Conference and other partner institutions to meet and exchange on the topics of this year's programme.
We would like to especially draw your attention to the presentation by Prof. Richard Lewis, who is going to have an interesting talk on Wednesday. Also our other speakers are interesting and experienced in the fields of our work. We are looking forward to learn also from your practice and experience and active participation in our annual already traditional professional gathering.